Urakata Hakuouki
Talk

0
55pages on
this wiki
Urakata Hakuouki
裏語 薄桜鬼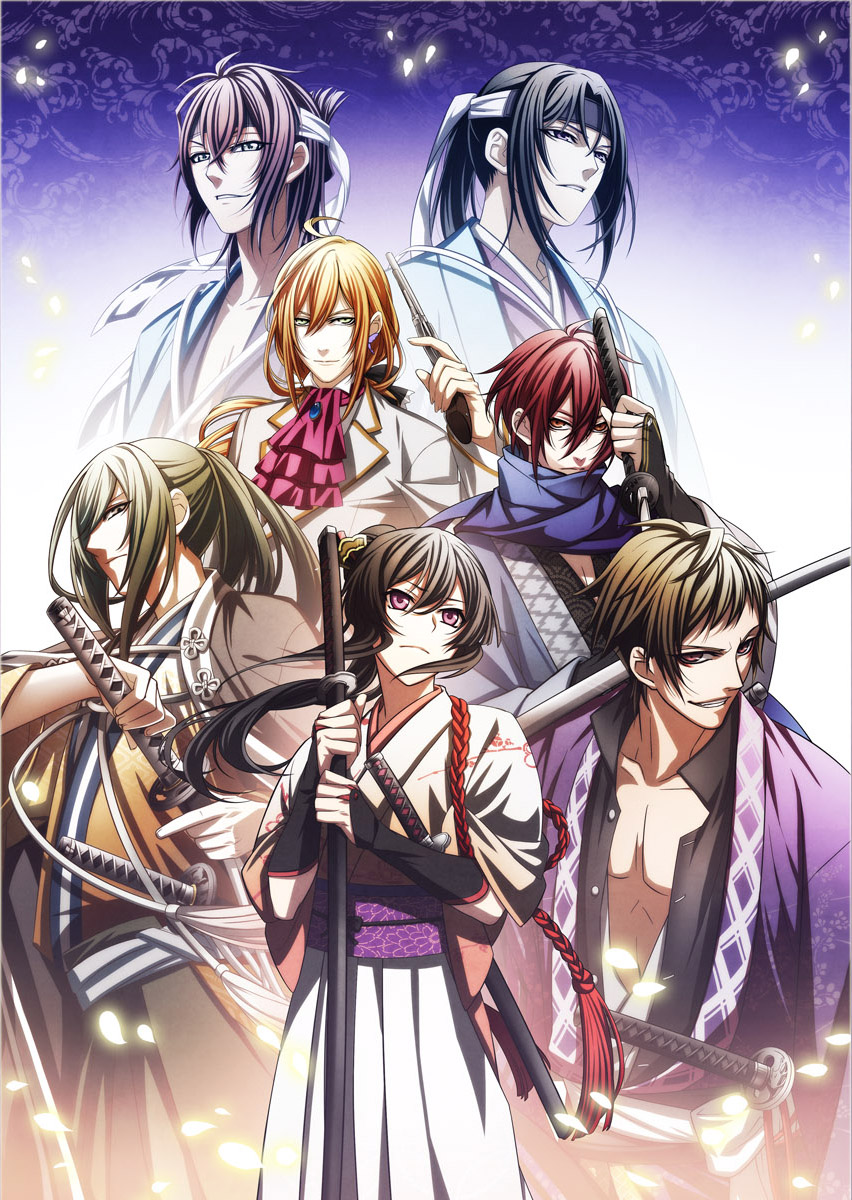 ---
Category: Games
Genre: Historical Adventure
Platform: PSP
Character Design: Komamiya Sayo
Players: One
Rating: CERO-C (15 & Above)
Release Date: May 30th 2013
Official Website
The latest instalment in the game series for the PSP platform, set to release on 30th May 2013. As described on their website, it is a genre aimed for the female audience, dubbing it a historical, dramatic adventure set in the tumultuous era; where things are picking up after the end of the Tokugawa Shogunate. This game is an expansion of the original with newly created characters not resident to the original Hakuouki characters that we are familiar with.
Be sure to check out the wallpapers, promotional/opening movies, Twitter icons and PSP themes here; at their official site's special page and gallery.
On a night in Kyoto, another story begins.
A brother and sister who operates a dojo encounters a figure with an asagi-coloured haori; a suspicious shadow with white hair --  a shinsegumi rasetsu! 
In order to avenge her elder brother who sacrificed himself to protect her, the sister takes up the sword. A determination that will see her through turbulent times. A time where she meets a group of men. 
This is the story of a girl gets embroiled in a turbulent era and the men who are building a new one.
The player plays as Kirishima Kozue and is able to move around freely on the Map Screen.
(example screenshots)
Exploring
In the town of Kyoto. you'll find a Teahouse and a Handyman shop, where you're able to buy tools and equipment and fulfill a variety of requests by communicating with characters. The player can travel from the town to the field where enemies are on prowl. When an enemy is encountered, the Battle Part begins.
Battle
The combat is deployed on a turn-based mode and characters will protect the player in her stead during attacks. The battle is dramatically produced using 3D modelling effects for the skill moves. Additionally, you can also equip a convenient Automatic Combat Function.
Game Characters
Edit
Main CharactersEdit

Okada Izou (岡田以蔵)Edit

A disciple of Takechi Hanpeita. Although he is always wearing a smiling face, he had once tried to take the life of Takechi and has a murderous side to him.

Kirishima Kozue (霧島 梢)Edit

Having lost their parents at a young age, she manages the dojo left behind by her father with her elder brother. Being embroiled in a certain tragedy, she resolves to take up the sword. 

Takasugi Shinsaku (高杉晋作)Edit

In the wake of having lost his teacher in the Ansei Purge, he became a Choshu samurai and joined the anti-foreign movement. As a team leader he is a people-magnet and has a clumsy and childish personality.

Katsura Kogorou (桂小五郎)Edit

He is from the Choshu anti-foreign movement. He comes from Choshu and is a person who doesn't like conflicts and loves his country and fellowmen.

Glover (グラバー)Edit

A mysterious foreign weapons merchant and a gentleman to the ladies, whose actions and words would occasionally cast a deep and mysterious impression.
Sub CharactersEdit

Yamagata Aritomo (山縣有朋)Edit

A student of *Shyoukasonjyuku, excellent in military power and leadership. A man of high pride and will not bend his own will. He joins the cavalry.

Kusaka Genzui (久坂玄瑞)Edit

A student of *Shyoukasonjyuku. An honest person with a sharp mind. Considers Takasugi as a worthy opponent and best friend.

Itou Hirobumi(伊藤博文)Edit

A student of *Shyoukasonjyuku. Has experience from his voyage to England. Although he is a frank person with integrity, he has a masculine side of him and is quite playful.

Yoshida Shiouin (吉田松陰)Edit

A teacher of *Shyoukasonjyuku and Takasugi. He was executed during the Ansei Purge. A person of good nature.

Takechi Hanpeita (武市半平太)Edit

Okada's teacher and the Chief of the Tosa Domain Alliance. Has a reputation for a sincere personality. However, for some reason he also holds an enigmatic side.

Kirishima Sousuke (霧島聡介)Edit

Kozue's elder brother who carries on his father's dojo legacy. A tender-hearted youth.

Kiyokawa Hachirou (清河八郎)Edit

A shogun's escort and the ringleader of the Roshigumi, who holds a resentment for the shogunate and the Shinsengumi.

Note:*Shyounkasonjyuku is a private school run by Yoshida Shiouin during the Bakumatsu period.