This is a Game Article.
Urakata Hakuouki
裏語 薄桜鬼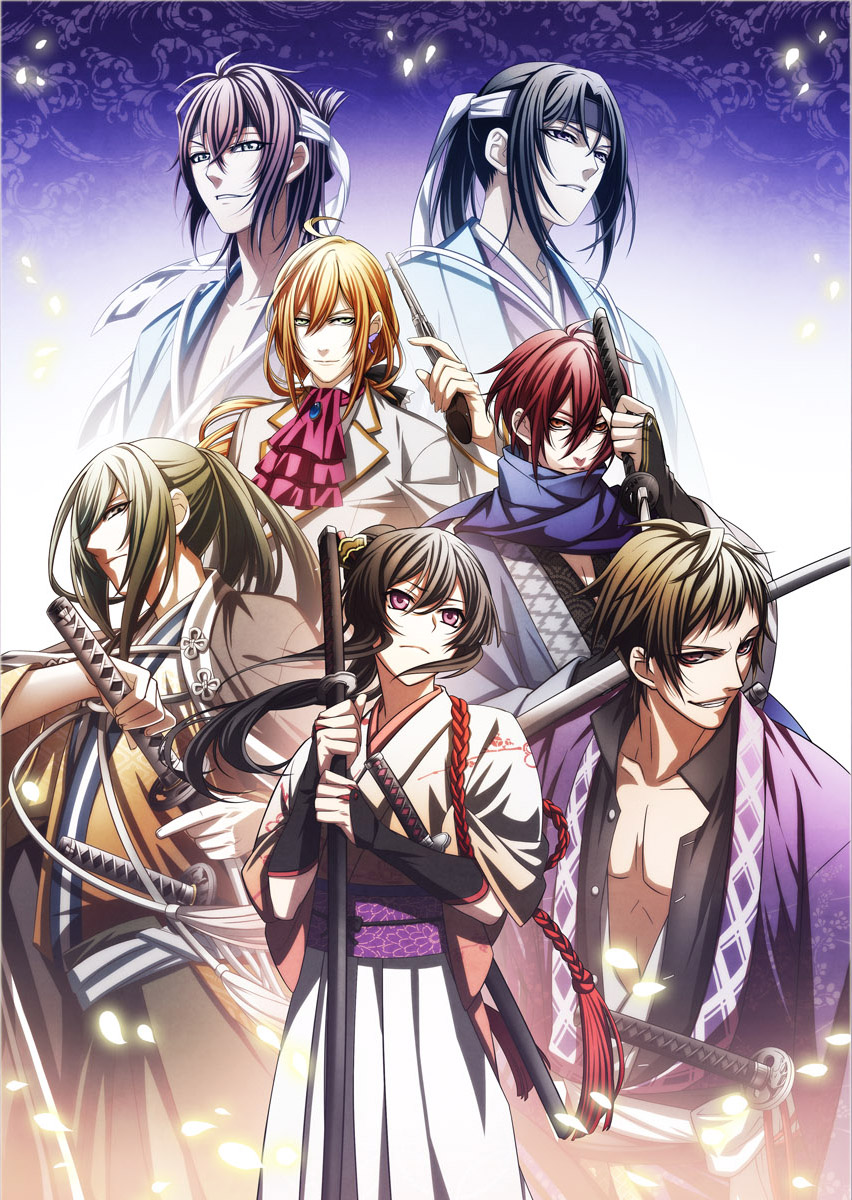 ---
Category: Games
Genre: Historical Adventure
Platform: PSP
Character Design: Komamiya Sayo
Players: One
Rating: CERO-C (15 & Above)
Release Date: May 30th 2013
Official Website
The latest instalment in the game series for the PSP platform, set to release on 30th May 2013. As described on their website, it is a genre aimed for the female audience, dubbing it a historical, dramatic adventure set in the tumultuous era; where things are picking up after the end of the Tokugawa Shogunate. This game is an expansion of the original with newly created characters not resident to the original Hakuouki characters that we are familiar with.
Be sure to check out the wallpapers, promotional/opening movies, Twitter icons and PSP themes here; at their official site's special page and gallery.
A sequel titled "裏語 薄桜鬼~暁の調べ~" will be released in August 2014.
Synopsis
On a night in Kyoto, another story begins.
A brother and sister who operates a dojo encounters a figure with an asagi-coloured haori; a suspicious shadow with white hair --  a shinsegumi rasetsu! 
In order to avenge her elder brother who sacrificed himself to protect her, the sister takes up the sword. A determination that will see her through turbulent times. A time where she meets a group of men. 
This is the story of a girl gets embroiled in a turbulent era and the men who are building a new one.
Gameplay
The player plays as Kirishima Kozue and is able to move around freely on the Map Screen.
(example screenshots)
Exploring
In the town of Kyoto. you'll find a Teahouse and a Handyman shop, where you're able to buy tools and equipment and fulfill a variety of requests by communicating with characters. The player can travel from the town to the field where enemies are on prowl. When an enemy is encountered, the Battle Part begins.
Battle
The combat is deployed on a turn-based mode and characters will protect the player in her stead during attacks. The battle is dramatically produced using 3D modelling effects for the skill moves. Additionally, you can also equip a convenient Automatic Combat Function.
Game Characters
Main Characters
Sub Characters